Terms and Conditions - Healthy Eating Plans

1 THE PLAN(S)
All plans made by the company Michelle Heaton Fitness Ltd are pre made. There are various templates I have made, for men, women, pregnancy, certain intolerance's of food etc.
Though, I will where possible, take into account your body's calorie needs and the desired goals. Please note the recipes are not designed in line with a personal likes and dislikes and any information you have given in the questionnaire won't be taken into account when it comes to preferences of food. Though, when an allergy or intolerance is present, I will either send you a specific plan for your personal needs, or send you a covering email provided detailing how you can manage things which could either be by removing specific ingredients or replacing them with others. If I feel you are not a suitable candidate for the company healthy eating plan due to your lifestyle questionnaire answers then you will not be charged, or will receive a full refund and an email explaining why.
After purchasing the plan from the company, Michelle Heaton Fitness Ltd, I always welcome feedback, however disagreeing or comparing the plan to other professionals will not result in any aspect of the plan being re-designed or warrant a refund.
To see the required and desired results, you need to stick to it 100%, this includes, portions, meal timings, alcohol consumption and with eating out. It is not the responsibility of Michelle Heaton Fitness Ltd to check up on your progress, nor does the company bear any blame to those who do not reach their goals. No refund, or new plan will be given if not satisfied with your results. It's up to you to make it work and adapt the plan to suit you and your lifestyle.
2 HOW LONG TO RECEIVING YOUR PLAN
I run Michelle Heaton Fitness Ltd myself, and whilst I endeavour to send your plans within 48 hours of receiving your payment, in some rare cases - it may take up to 7 days, due to the answers you give in your lifestyle questionnaire and things like being out of the country may be slightly longer. But if I know I am out the country I will state this on the website before you buy the plan that it may take longer. So you are already aware when the company is taking a few days break.
Once your payment has been received, you will be sent a lifestyle questionnaire to the email you provide upon payment. This MUST be filled in and sent back before Michelle Heaton Fitness Ltd will get to work on your plan. Whilst Michelle Heaton Fitness Ltd endeavour to send your plan to the email you provided upon receiving payment within 48-72 hours of receiving your lifestyle questionnaire back, in some rare cases - it may take up to 7 days, due to the answers you give in your lifestyle questionnaire. I will state this on the website before you buy the plan if there are any periods where it will take longer. So you are already aware when the company is taking a few days break.
Those submitting on Bank holidays will be put on a further 48 hours before delivery, along with Christmas eve, Christmas day, boxing day, new year's eve and new years day.
3 PAYMENT
There is a one off payment option of £49.99 which is an introductory offer and will increase in due course.
Once you have chosen to pay for your plan using our direct debit option / PayPal / ping it please note that in doing so you have entered into a contract with Michelle Heaton Fitness Ltd. You have committed yourself to receiving the plan and doing it to the best of your ability.
If a payment is cancelled, cannot be taken due to insufficient funds, etc., then you will not receive the plan until the company account has the money cleared.
If paying by credit card an additional charge of £2.00 will be incurred.
Funds must be in the company account before the plan is sent out to you via the email you provided in the questionnaire.
Once you commit to this agreement payment cannot be cancelled/refunded.
Due to the structure of the plan and how I tailor it to the answers in the lifestyle questionnaire you can not send the plan onto any third party or give it to someone to use as their plan as it may not be suitable and there for dangerous to their health.
4 LIABILITY / RISK
When following the Michelle Heaton Fitness Ltd healthy eating plan you are doing so responsibly with your own guidance and take full responsibility for the effects on your body which you may experience along the way.
My company Michelle Heaton Fitness Ltd does not act as medical doctors. Or gives advice to those who receive care and help from their doctors or other health professionals.
You MUST consult your doctor before beginning Michelle Heaton Fitness Ltd healthy eating plan.
Nothing in the plan is intended to be used for medical treatment.
You MUST consult your doctor immediately in the event or illness or injury and follow their direct advice which could mean stopping the plan altogether. You are using the chosen plan at your own risk and Michelle Heaton Fitness Ltd is not responsible for any injuries or health problems you may experience or even death as a result of using the healthy eating plan.
Michelle Heaton Fitness Ltd maintains the correct and appropriate insurance with a reputable UK Insurer, we ensure our policy is renewed on an annual basis and details of our cover can be provided upon written request. (To the address provided below)
Any and all potential claims need to be made in writing and a company representative will respond within 30 days.
Michelle Heaton Fitness Ltd is not responsible or liable for any claim, loss or damage directly or indirectly from the use of the plan.
5 DATA PROTECTION ACT 1998
Michelle Heaton Fitness Ltd may use your personal information to provide products and associated services you request to administer your account and to contact you for feedback on your use of such products and services. If you provide your email address when you register with us or buy from us, we will not send unsolicited marketing material to you. All information supplied will be held by Michelle Heaton Fitness Ltd and will remain secure and confidential. Your details will only be used for research purposes and will not be passed on to any third parties or used for marketing purposes in accordance with the Data Protection Act 1998.
The data will only be disclosed to employees of Michelle Heaton Fitness Ltd to enable them to produce your plans. The data will be kept securely for as long as you are our client.
6 REFUNDS
Michelle Heaton Fitness Ltd offers non-tangible irrevocable goods and we do not issue refunds once the order is accomplished and the plan is sent.
As a customer you are responsible for understanding this when purchasing any product from our site and in the unlikely event of the meals not being to your liking, taste or falling in line with personal circumstance be that lifestyle or financial, this would not warrant a refund.
Though we realise that some circumstances can take place. Therefore, we may give refund for the following reasons:
1. Product not-as-described and as detailed above in our terms and conditions: such issues should be reported within 3 days from the date the product is received. Clear evidence must be provided proving that the purchased product is not as it is described either on the website and or in our terms and conditions. Complaints which are based merely on the customer's false expectations or wishes are not honoured.
2. In the event of serious debilitating illness resulting in not being able to eat ANY of the meals on the plan. Confirmation of this in the form of a doctor's note or medical certificate will need to be provided before consideration.
7 COMPLAINTS
Any complaints should be emailed to the company email address which is
michelleheatonfitness@yahoo.co.uk
COMPANY NUMBER: 09717546
MICHELLE HEATON FITNESS LTD
SKETE KAYE ACCOUNTANTS
CURSITOR ST
LONDON
EC4 1LT
Powered by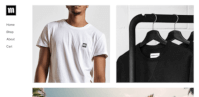 Create your own unique website with customizable templates.